You will need: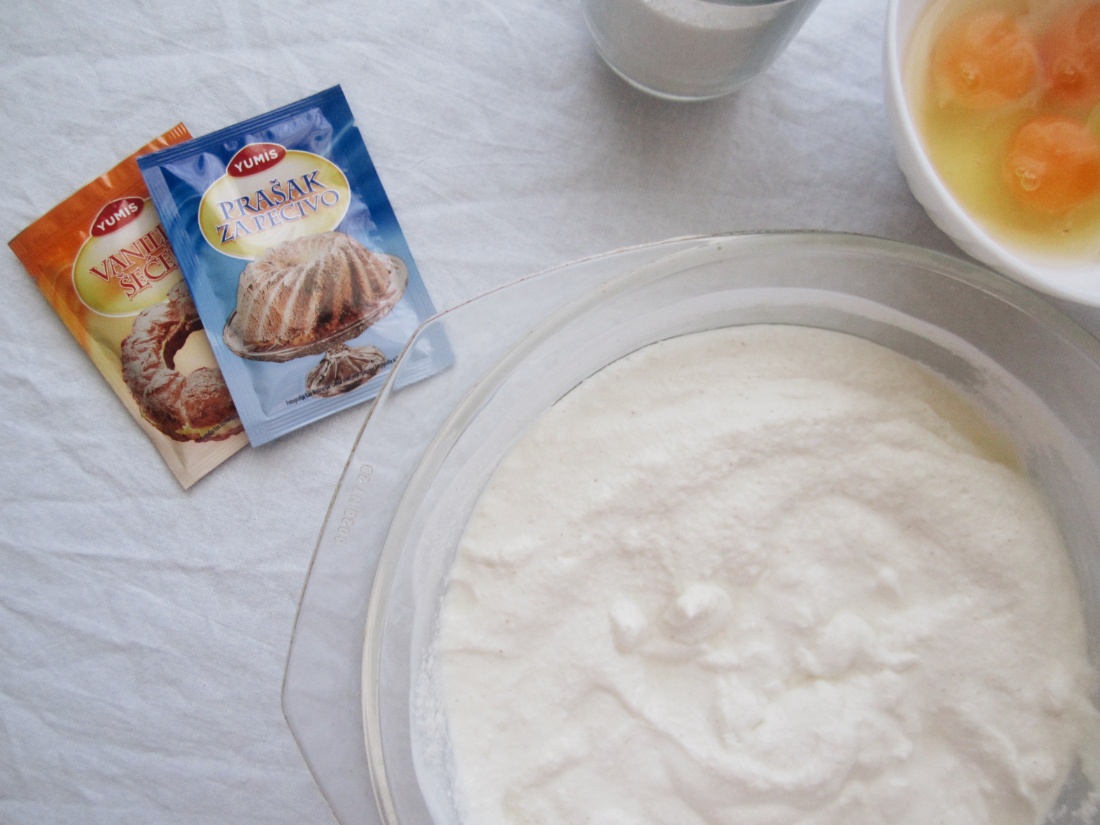 one and a half of small glass of semolina
500 ml liquid drinking-style yogurt without flavouring
3 eggs
one small glass of plain flour
10 g of Vanilla Powder
10 g of Baking Soda
one small glass of white sugar
Step One
Put the semolina into a bowl and add the liquid drinking-style yogurt. Mix it all well. Leave it for one hour to let the semolina get a little bit bigger.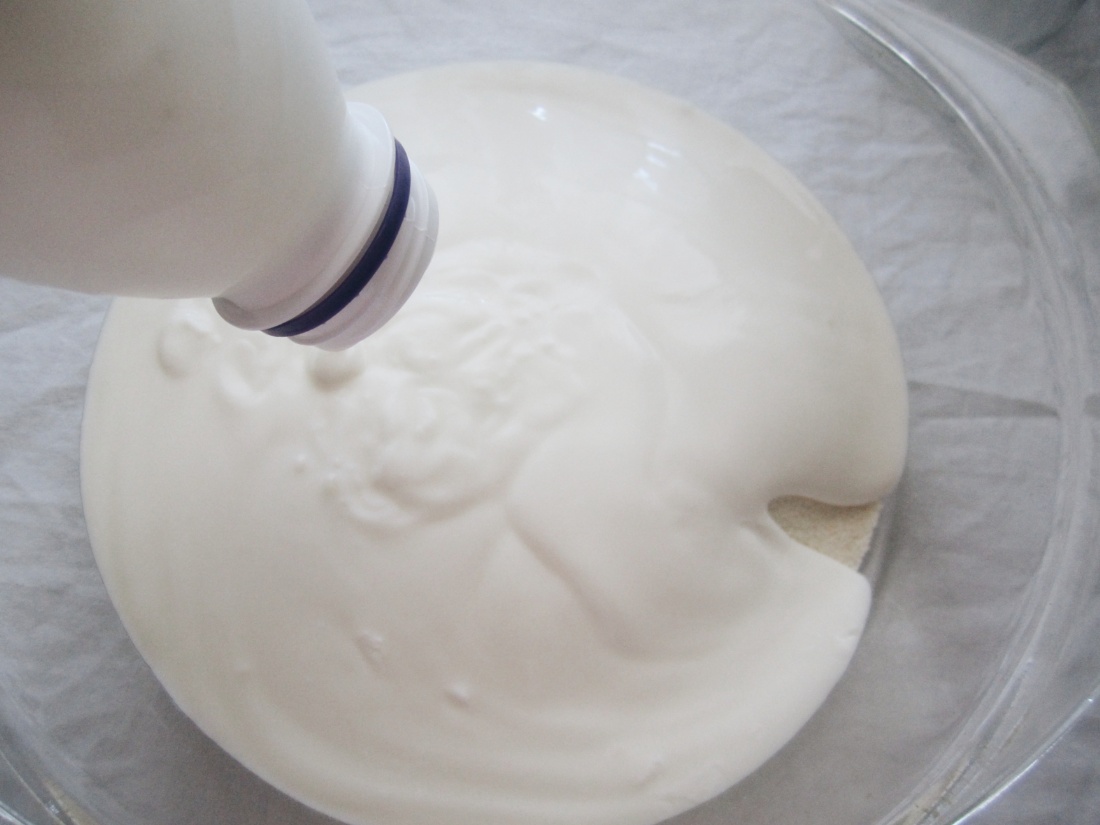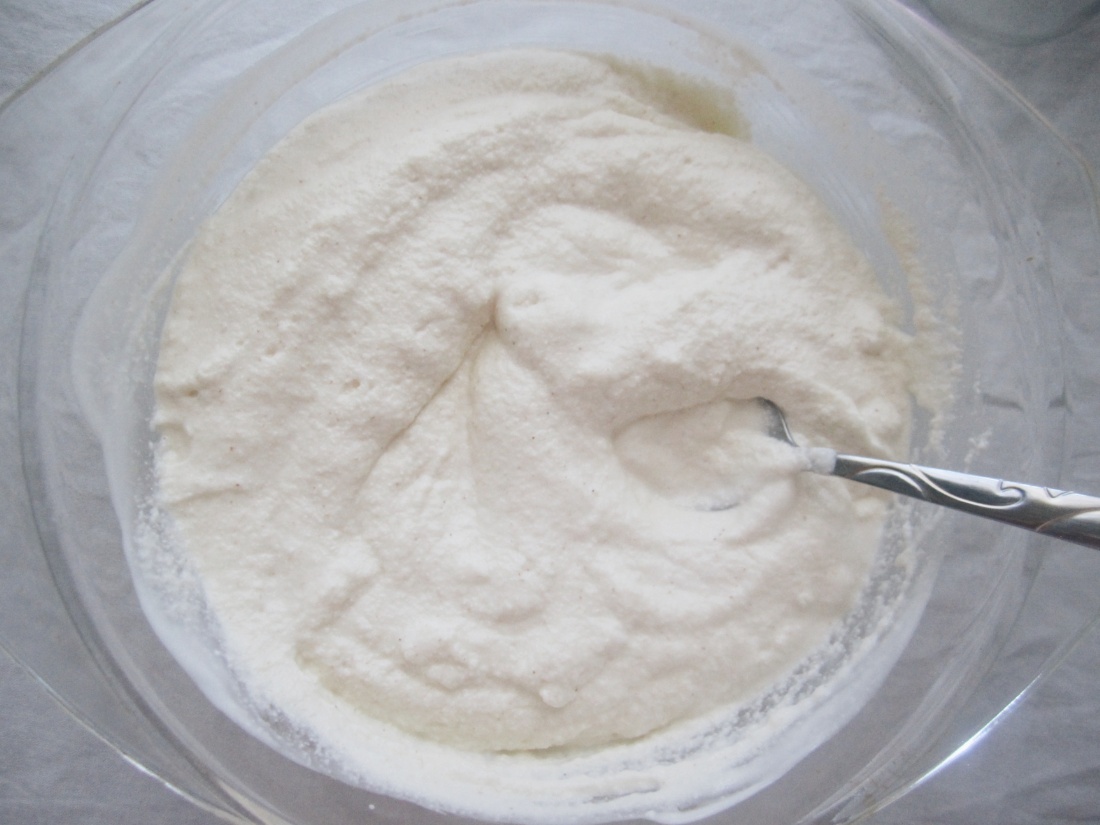 Step Two
After one hour waiting, you can continue preparing other stuff for the pie. Break two eggs into another bowl, then add white sugar. In this step you can also add the Vanilla Powder but I usually do it later. Add the egg mixture to the semolina with yogurt we made in the previous step. Mix it all good and add Vanilla Powder and Baking Soda if you haven't done it earlier. Mix it all again.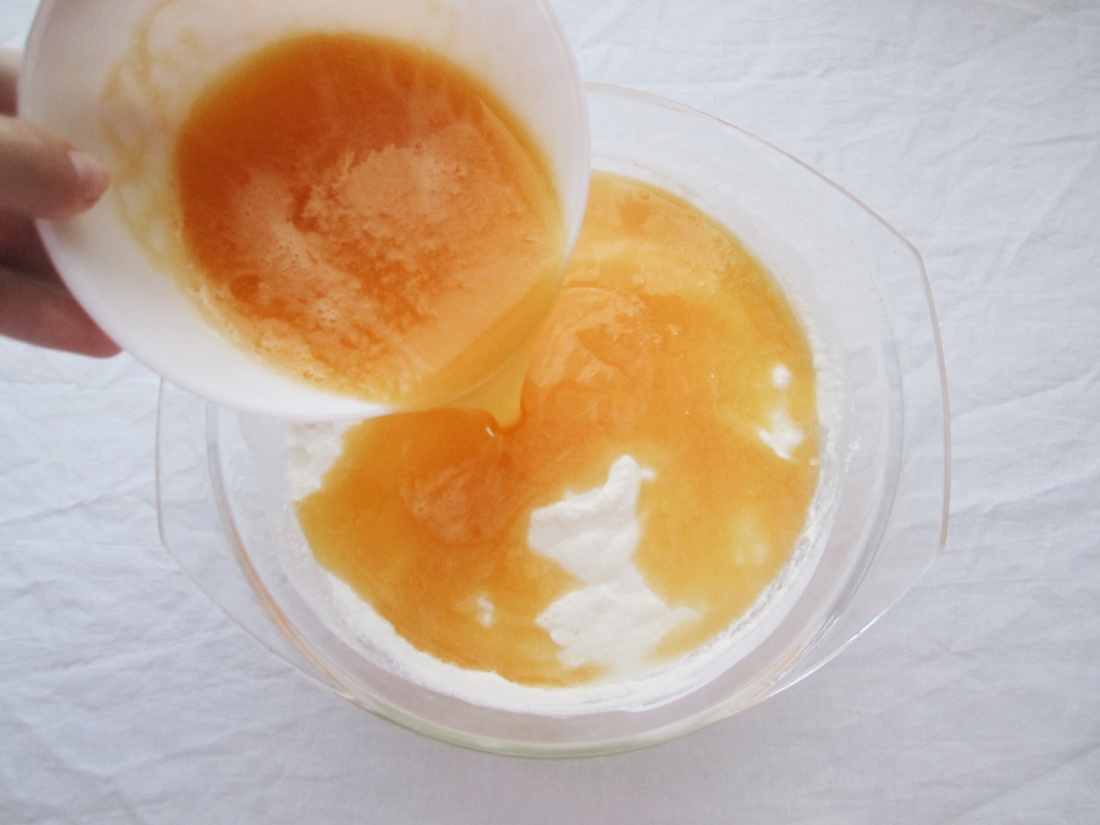 Step Three
It's time to add the flour! Keep doing that until you get thick mass.
Step Four
Prepare the baking paper and put it into the baking pan. Now you can put the pie mass into the pan. Heat the oven to 180°C and bake the pie for 30 minutes.
You can also add some cherries or any other fruits to your mixture before adding the flour – then you'll get delicious Fruit Semolina Pie