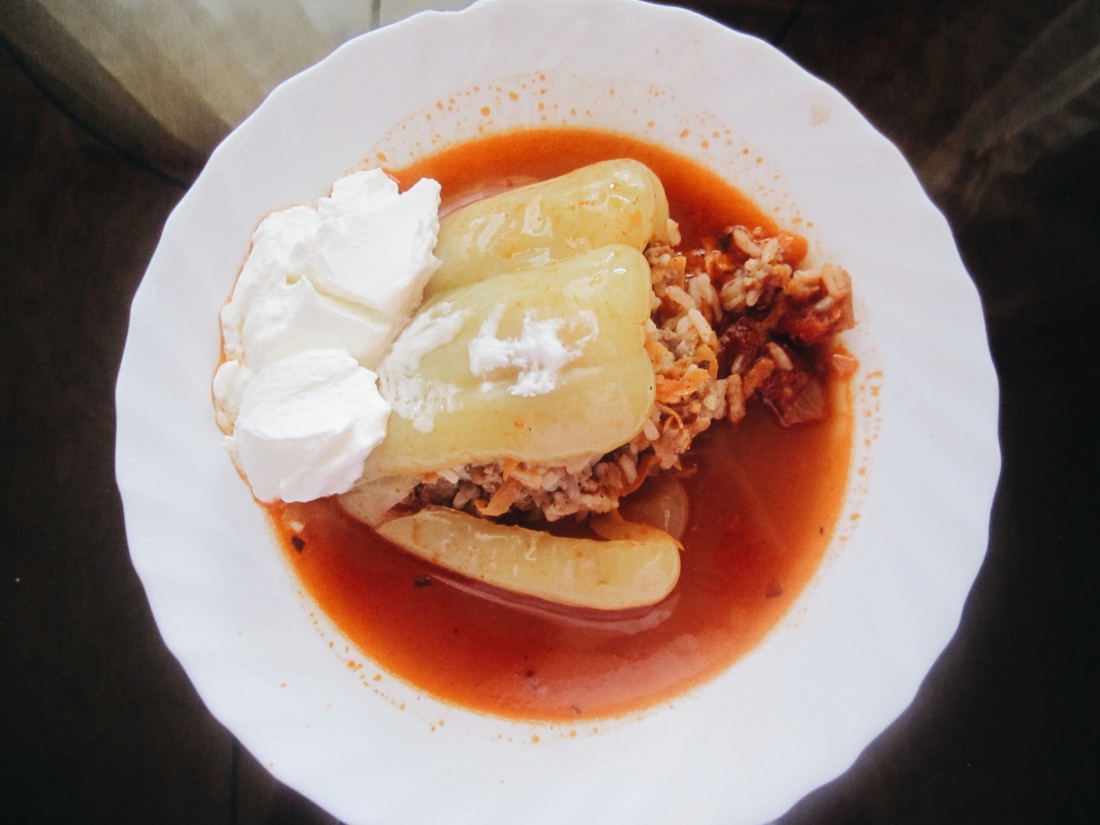 It's been a long since I posted my last recipe. So I've decided I'd make a new one that I haven't done before – stuffed peppers!
For preparing the peppers you will need next ingredients:
sweet peppers – 10-12 medium size pieces

ground pork (or any other type of ground meat you like) – 0.5 kg

4 big onions

4 big carrots

3 medium size pieces of garlic

one small glass of rice
Step one
For the first step you need to dice two big onions – the pieces you'll get should be very small.
After doing that, dice another two onions but the pieces should be a little bit bigger.
Step two
Grate two big carrots and put them on a plate, then grate another two carrots and put them on another plate. We separate the carrots because we're going to use them for different fillings.
Grate three pieces of garlic.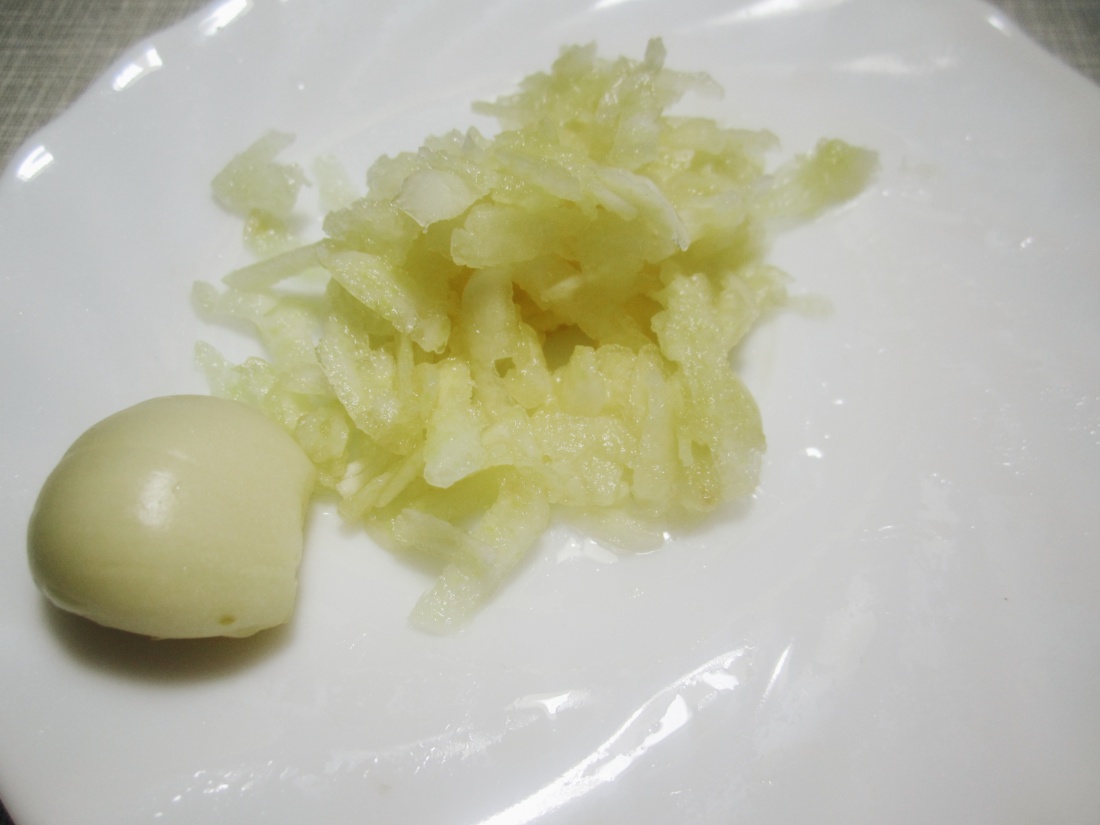 Step three
Peel the peppers. You need to cut the stem and peel the inside part of each pepper. The main task is to get rid of the seeds.
Step four
Heat the pan and put the small chopped onions in it. Then add some Black Pepper Powder. I usually take just half of one tea spoon which is pretty enough. But if you like super spicy food, you can add more.
Keep frying until you get golden well-fried onions. Also, make sure to stir the mass during the process using a wooden spatula.
Step five
Add one plate of carrot to the onions and pour some vegetable oil. Then mix it all up. Fry it until it's ready. It usually takes around 15 minutes but don't forget to stir it.
Step six
Take the ground meat, put it into the bowl (or any other dish you think is better), add the rice, then add your fried onions with carrot and some salt. I usually add one tea spoon of it. Mix it all well. This is what you're going to use to stuff the peppers.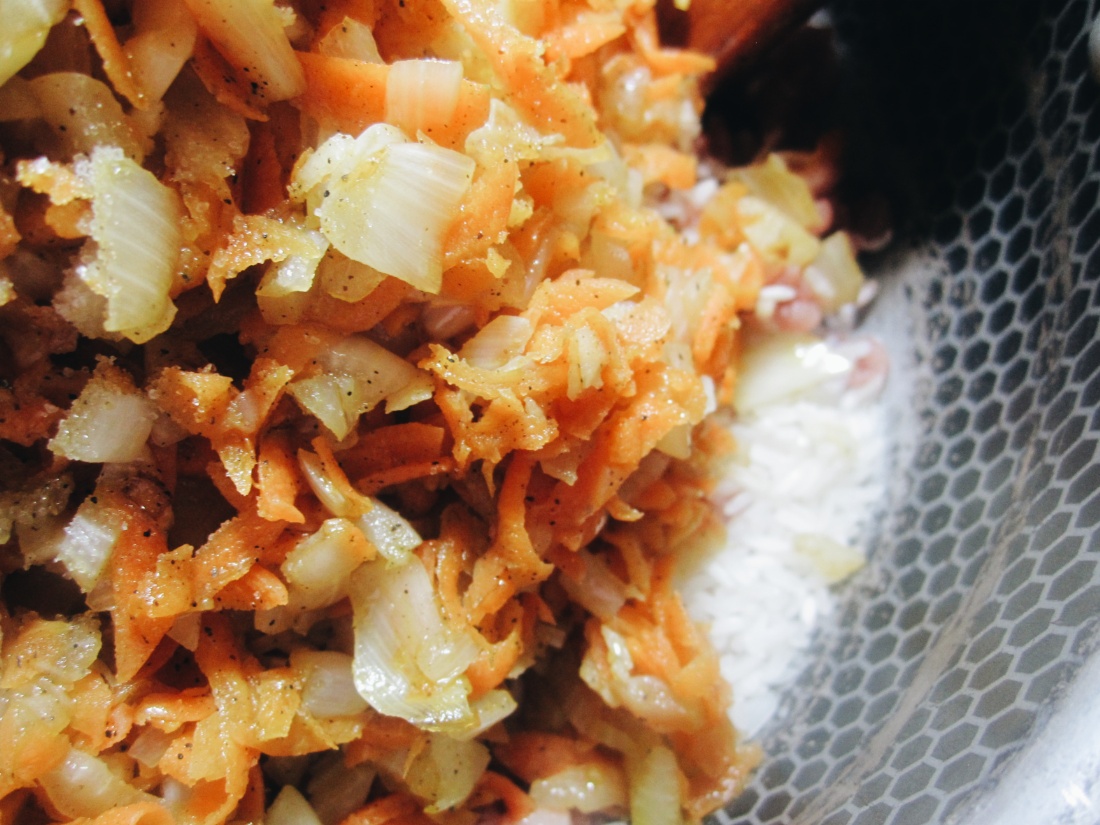 Step seven
Put the chopped onions (the big ones) and spread them with Black Pepper Powder (see Step Four). Add some vegetable oil if it's necessary. Fry it until the onions are almost cooked.
Step eight
Add the chopped carrots to the onions. Fry it for 5-10 minutes. Don't forget about stirring.
Step nine
In this step we are going to make a sauce. You will need:
tomato puree
four bay leaves
one tea spoon of Red Chili Pepper Powder
one tea spoon of Sweet Pepper Powder
one tea spoon of salt
one tea spoon of sugar
1/2 tea spoon of Black Pepper Powder
1/4 tea spoon of basil
Put the tomato puree into a bowl, add all the spices I've mentioned above and mix it all up.
Step ten
When your onions and carrots are finally fried, add the sauce you prepared in the previous step. Leave it for 10 minutes to boil.
Step eleven
While your sauce is boiling with all the ingredients, you can stuff the peppers with the mixture you've made in the Step Six. Just take a pepper and keep adding the mixture into it until it's full. Do the same with the other peppers putting already filled ones into the saucepan.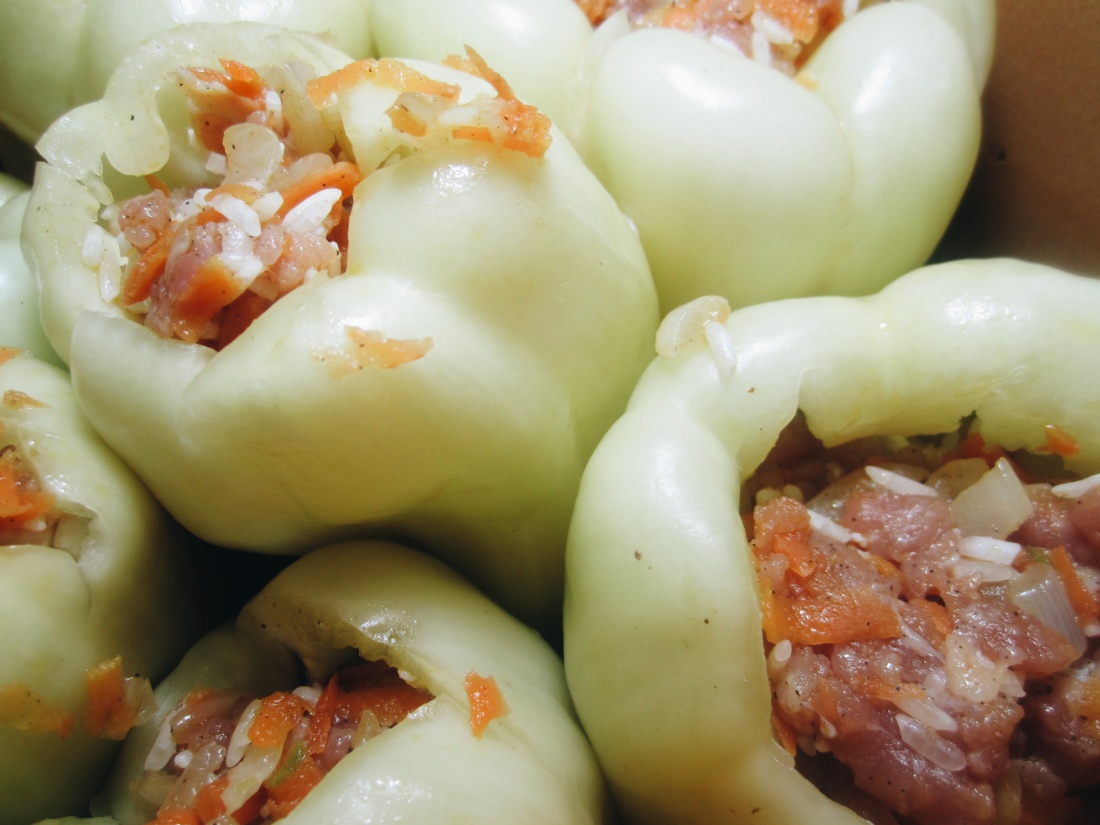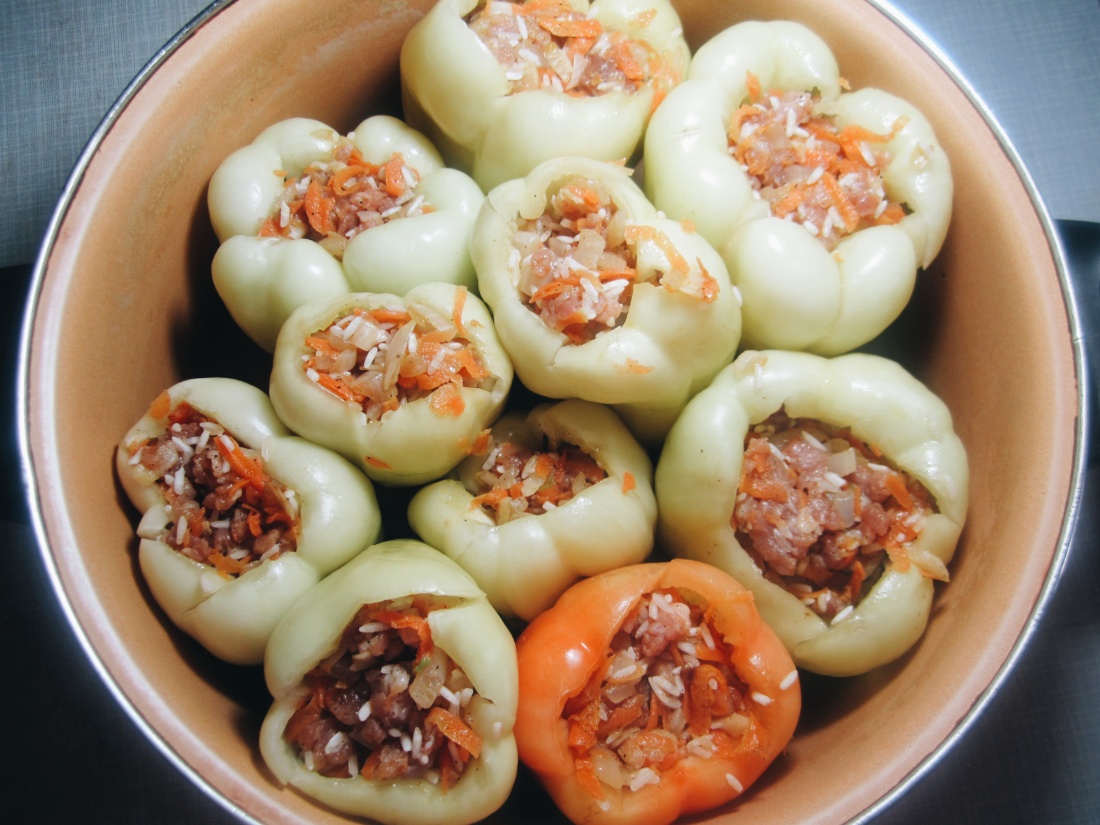 Step twelve
It's time to prepare some water for our sauce! Take 2-3 big glasses of hot, boiled water and add it to the sauce. Coddle it for 5-7 minutes.
Step thirteen
Pour the sauce on the stuffed peppers. Be careful with it, because the sauce is very HOT! After that, add some boiled water into the big saucepan with the stuffed peppers. Pay attention to the water level – it doesn't have to be a lot of it. Basically you need to have half saucepan of boiled water mixed with the sauce.
Put the saucepan on the stove and wait until it starts to boil. Reduce the temperature and coddle it for 30-35 minutes.
Stuffed peppers are the best with the sour cream!